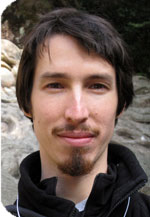 JESSE WIENS is an internationally recognized Center for Nonviolent Communication Certified Trainer and the founder of ZENVC, an approach to the practice of Nonviolent Communication (NVC) that integrates meditation, mindfulness, and inner work. He has a passion for bringing the best of Eastern and Western wisdom to bear on the problems of today, supporting individuals, couples, and communities to come back into wholeness. In this, he draws from seven years of living and practicing in Zen monasteries, as well as training with NVC founder Marshall Rosenberg, Center for Understanding in Conflict co-founder Gary Friedman, and BayNVC's Restorative Justice program at San Quentin State Prison. From 2006 to 2007, Jesse sat on the Ethics and Reconciliation Council of San Francisco Zen Center, where he co-wrote the guide for resolving conflicts internally within the community. More recently, he has been the creative force behind worldempathy.org, a global resource for tools and information about empathy, and home base for the International Day for Empathic Action.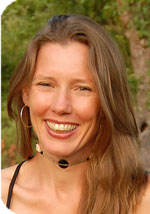 CATHERINE CADDEN is an internationally recognized Certified Trainer with the Center for Nonviolent Communication. With over two decades of dance, performance, teaching, and living the vows of Nonviolence she offers a reservoir of experience to support people reaching and expressing their truth through their own Body of Knowledge. She shares her work with others in respect to the traditions she has been taught and asked to carry forward. Her work has spanned 6 continents taking her to places such as Afghanistan, South Africa, Argentina, Australia, and China. Where ever she goes she remains committed to the Artistry of Life and the Living Ceremony that we create when we come together in understanding, compassion, and authentic expression. She honors her teachers Jack Kornfield, Elisabeth Kubler-Ross, Ram Dass, Kai Nicole Hill, Marshall Rosenberg as well as Stephen and Ondrea Levine for supporting, inspiring and influencing her spiritual path with a daily mind and heart practice in Being Nonviolence. In 1997, she founded the TEMBA School, a visionary K – 8 academic program rooted in nonviolent philosophy, NVC, sustainable living, and artistic expression. Through Play in the Wild!, an organization she later co-founded, Catherine went on to incorporate the principles of TEMBA into camps for youth, educators, and families, worldwide, with a unique curriculum that cultivates the physical, intellectual, emotional, and spiritual maturity of participants so that they can engage their world with an empowered mindful presence. She is author of Peaceable Revolution Through Education.
For more on Catherine, download or listen to this interview with Catherine by fellow CNVC Certified Trainer Sylvia Haskvitz.
Together, Catherine and Jesse facilitate individuals and communities in the learning and real-world application of practices such as meditation, conflict transformation, and the principles of nonviolence in a lively, experiential, and integrated way. They work with a diverse range of people around the world. Groups have included organic farmers in the US and Japan; NGO's in Afghanistan; eco-villages in Australia; school classrooms in the US, Argentina, and South Africa; prisons in the US and Australia; street children in the US and Afghanistan; graduate students in Peace Studies; and activists.